GT LaBorde
G.T. LaBorde is an Operating Consultant with Eastside Partners. G.T. is an experienced operator, investor and advisor to healthcare companies. G.T. assists Eastside's companies with key strategic decisions, including sales, marketing, product development and executive recruitment.
Previously, G.T. co-founded MedMined, a SaaS company that helped hospitals track and prevent hospital-acquired infections. MedMined was backed by Eastside's predecessor fund, Southeastern Technology Fund.
G.T. was MedMined's first employee and served as COO from startup up through its sale to Cardinal Health in 2006 for more than $100 million in total consideration. During his time at MedMined and Cardinal, G.T. managed the company's sales, marketing, finance, HR and operations.
G.T. currently serves on the Board of Directors at Hygia Health Services and on the Executive Committee for TechBirmingham.
G.T. received a B.A. in Economics and J.D. from Louisiana State University and currently serves as an Adjunct Professor at the University of Alabama in Birmingham School of Business.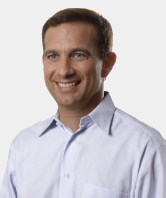 Current Director or Observer
Hygia
---
Previous Investments
Hygia
MedMined
Medseek
---
Areas of Interest
Healthcare IT & Services
Information Technology
---
Experience
Founder & COO, MedMined
5 year venture investor
---