Chad Falciani
Chad Falciani is a Strategic Advisor to Eastside and has more than 20 years of experience as a healthcare entrepreneur, investor and advisor. He is the founder of Curiteva, a high-growth medical technology company with transformative biomaterials, in-house manufacturing and an innovative platform of orthopedic implants.
Previously, from 2000-2008, Chad was the founder and served as President of FMI Medical. Under his direction, the company grew to become a highly-profitable, Tier 1 medical device manufacturer prior to its successful sale to a private equity firm in 2008.
In addition to his operating career, Chad has served on the boards of a number of privately-held companies, with experience ranging across medical devices (3D printing, foot and ankle, biologics ,etc.) and non-medical industries such as banking, equipment leasing and insurance.
Chad currently serves as Chairman of the Board of Curiteva.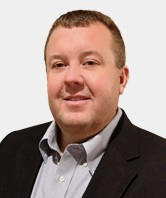 Select Investments
Curiteva
Strategix

---
Areas of Interest
Medical Devices
Orthopedic Implants

---
Experience
Chairman, Curiteva
Founder & CEO, FMI Medical
15 year angel investor

---